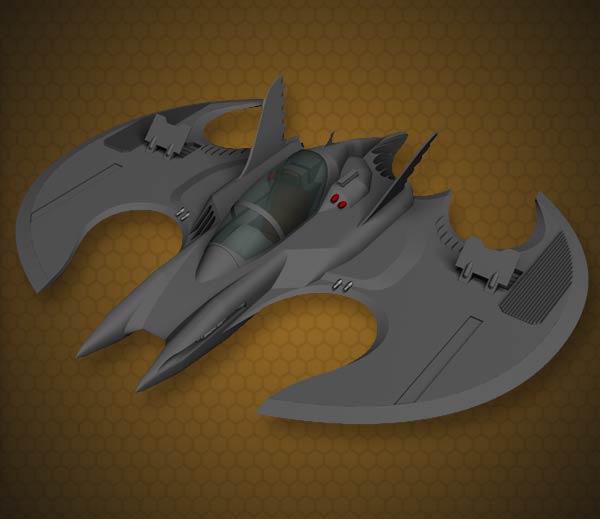 Scale:
1:33
Difficulty
5/5
Templates
Blank white template
No download available yet
Model Description
Batman´s aircraft is one of the most iconic crafts Batman has ever used in movies. Anton Furst's design of BatWing took place in Batman movie in 1989, directed by Tim Burton. Dispite shot down by Joker and short movie presence, aircraft is still well know among Batman fans around the world.
I am working on this paper model for a really long time (with short and long pauses). Highly detailed model is currently in BETA phase and I am building the BETA model right now. You can see photos of progression below.
Gallery